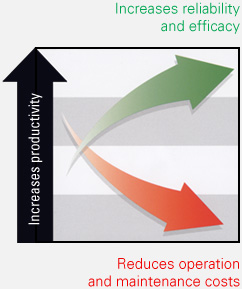 Consumption analysis

Air Audit Service
Entreprises Larry offers an air audit service that allows our qualified engineers to perform a rigorous analysis of your company's real consumption. We will do more than just submit performance results; we will also propose solutions that work in parallel with your business needs and their impact. These improvements can act on debit, pressure, equipment installation or even machine selection.
Our engineering group performs detailed technical analyses and uses the most precise calculation methods in the industry. You'll see in a clearly presented report how a new system would perform in your company.
Additional information on the industrial clientele's energy efficiency.